Information
Web Demo: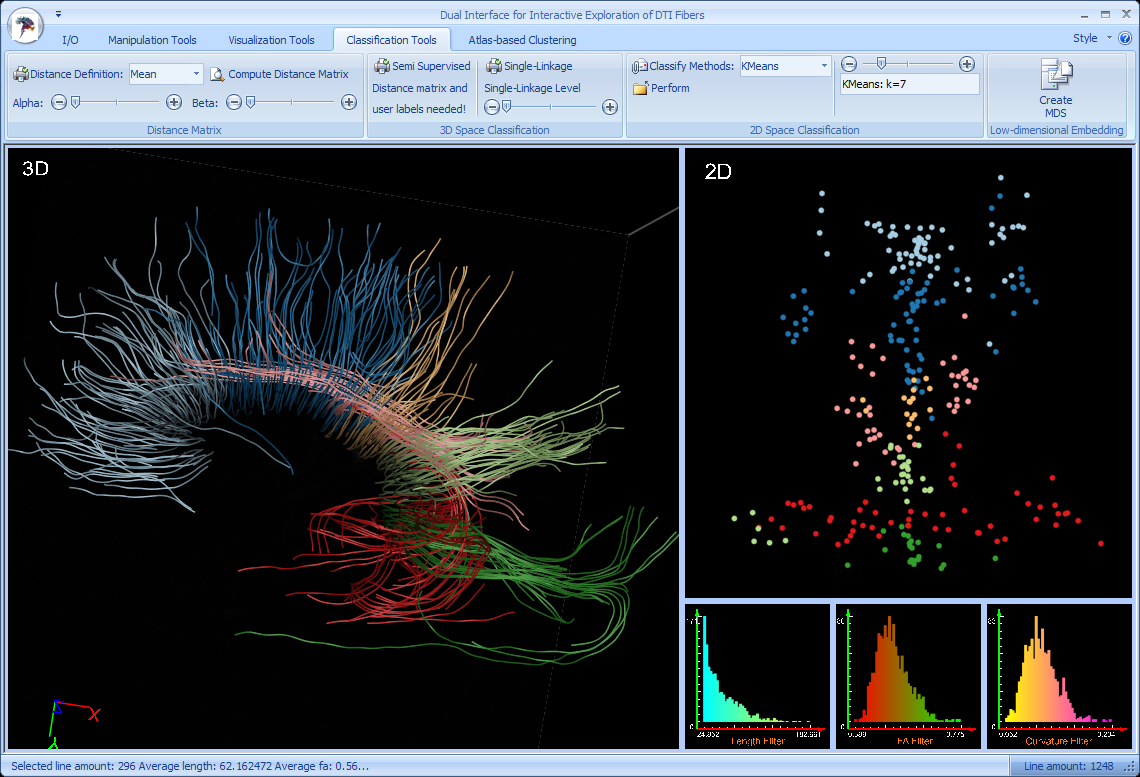 Software:
Program.zip (27M)
Before running, please make sure you read and perform the following operations:
1)Program.zip includes the executable files, a user manual, vcredist_x86.zip, and four datasets, of which two brain datasets can be used to test Atlas-based clustering (using DATASET_BRAIN_1 as a template, i.e., the classified one).
2) Please refer to UserManual.doc for some simple instructions before you run it;
3) Before trying, please unzip vcredist_x86.zip and install it;
4) Click \bin\DualInterface.exe to start the software, load the datasets located in \Data\, and play!
4) This software is a simplified version of our system and can only run in Windows OS. Seldomly, when you meet the flickering problem, please turn on to "Full" of the Hardware Acceleration in the video card's properties-->Troubleshot panel.
Five Video Clips Showing Components and Three Case Studies (*.MOV):
1) Other visualization schemes (Ellipsoid and Streamtubes) play
2) Multiple-box ROIs determination play
3) Volume Filter play
4) FA Statistics play
5) RGB_coded by orientation play
6) Embedded DTI fiber clustering on a pig leg dataset play
7) Dual Domain CLustering for a pig heart model play
8) Atlas-based clustering for brain models play